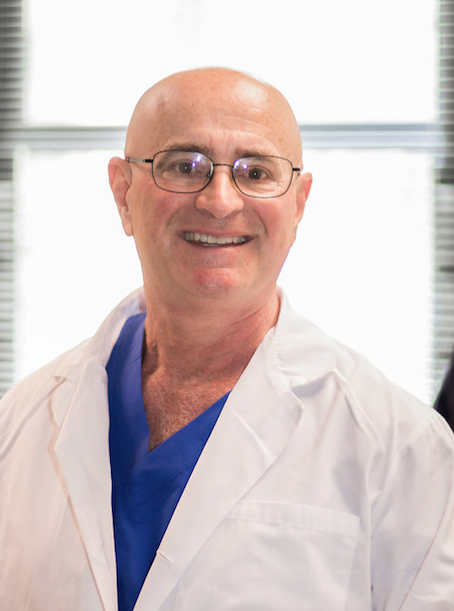 PLEASE NOTE: The LinkedIn hyperlink above provides a more current resume since Dr. Dorfman retired from private practice in 2019. Consider it as a primary source if you are a LinkedIn member.
Founder and President of numerous companies focused on dentistry, healthcare education, tech and boating. His primary, current interest is public health & COVID-19 in particular.
Educator, author and technology innovator.
Former Professor at Columbia & NYU dental schools for 20 years. Created unique academic teaching programs for both dental students & inner city high school students.
Wrote and/or published over 6,000 free pages online with readers in over 220 countries since 1998.
Retired cosmetic, reconstructive & implant dentist. Founder & Director of a large, high-end multi-specialty practice in mid-town Manhattan. The focus of this 3,000 square foot Madison Avenue office was "Creative Solutions for Complex Dentistry." Dental implant patents date as far back as 1983 while still in dental school.
President of 1dentist LLC an intellectual property ("IP") company focused on dentistry. NYCdentist.com is among the oldest (1998) and best-indexed dentist websites in the world. It offers 1,000+ pages of original, free content created by Dr Dorfman. 1dentist.com lists most of the 600+ domains owned. 1doctor.com can be synergistically combined.
1dentist LLC offers ADA CERP Continuing Education.
LinkowLibrary.org is the 4,000+ page life-archive of Dr. Leonard Linkow, the father of modern implant dentistry.
More info on non-dental companies & interests may be found on LinkedIn.
Dr. Dorfman has decades of experience in dental advocacy. He has extensive experience working as an expert in dental malpractice cases. He applies this expertise to teaching clinical dentistry and writing treatment plans. In addition Dr. Dorfman has worked quietly on numerous legal matters of importance to organized dentistry at the city, state and national levels. These legal matters may include corporate responsibility. Tech interests include Interoperability within Electronic Medical Records (EMR) and dentistry, e.g. Epic, Cerner, Dentrix and Eaglesoft. Member of the FHIR (Fast Healthcare Interoperability Resources) policy workgroup.
Dr. Dorfman has decades of experience working in dental politics. He is a former President of the New York County Dental Marketplace. This is the only for-profit subsidiary of the New York County Dental Association ("NYCDA"). In addition Dr. Dorfman represented NYCDA for several years as a member of the New York State Dental Association (NYSDA) Council on Dental Practice. This council wrote the laws of dentistry for New York State.
President & Founder of Rye Yacht Inc, a boating IP company. Assets include Rye Yacht Club, RyeYC.org (200+ members), SuperYachtDesigner.org with Ron Holland (500+ pages), PowerBoatDesigner.org with Eric Sorensen (500+ pages) & NYCboatShow.com.
CLINICIAN (retired November 27, 2019):
Former President and Director of The Center for Special Dentistry® PC (CSD) – now closed. This was a preeminent group of 16 general dentists and specialists in midtown Manhattan. Established in 1985 the practice focused on complex cosmetic reconstructive & implant dentistry. The dental practice was affiliated with a group of ten physicians in the same building that he personally brought in. The NYCdentist.com website is currently being modified (grayed-out sections) to reflect Dr. Dorfman's recent retirement from private practice.
Former President and Director, Manhattan Dentists®, PC (MD), a 2013 start-up that helped young dentists start their own dental practices. Now closed.
DENTAL LICENSES:
Dr. Dorfman is licensed to practice dentistry in New York and Florida. He does not plan to continue practicing dentistry. Instead he is interested in public health solutions.
SOCIAL MEDIA:
Dr. Ed Zuckerberg (Facebook founder, Mark Zuckerberg's dentist-dad) is the Co-Admin of the Facebook business page and is on the 1dentist LLC.
BOARD OF DIRECTORS and ADVISORY BOARDS:
New York County Dental Association – Board of Directors – served for several years.
Sorensen Yachts (SorensenYachts.com) – Board of Directors.
Smile Stations (SmileStations.com) – Advisory Board. Digital touchscreens and mobile app for marketing in dental office waiting rooms. He worked with Dr. Ed Zuckerberg on this now inactive company.
New York County Dental Society (1997-1999) – Board of Directors.
EDUCATION and EDUCATOR:
College: University of Pennsylvania. Major: BioChemistry; double minor: English and Economics (Wharton). Graduated with honors in Chemistry in 1981.
Dental School: University of Pennsylvania – One of four students from a class of 160 selected to participate in a four-year honors program at the Dental Care Center called The Pennsylvania Experiment. The Pennsylvania Experiment was created by Dean D. Walter Cohen. The intention was to create a master clinician. It required three extra hours of school and clinical work per day starting the first week of dental school. Dr. Robert Tisot, the program director, kept Dr. Dorfman in the operatory next to him all four years. Graduated with honors in Periodontics that was presented by the subsequent Dean, Jan Lindhe. Dean Cohen was pleased Dr. Dorfman's dental practice was modeled after The Pennsylvania Experiment. Student Council (1981-1985). Graduation 1985.

The Penn Dental Journal, Editor-in-Chief, 1982-1985. Dramatically restructured the Journal between first and second years of dental school from 6 × 9 inches, 16 pages with a circulation of 2,000 to 8 1/2 × 11 inches, 64 pages with 10,000 circulation. Associate Dean Jim Galbally gave him a private desk within the Dean's office for four years to run the business.
Past President, Implant Systems Inc. ("ISI"), a dental implant patent holding company incorporated in 1983 while in dental school. Sold stock in ISI while in dental school. Worked with Dr. Ed Shils and the Penn Wharton Entrepreneurship Center.

Additional extracurricular classes were taken at The University of Pennsylvania during dental school. They include Leadership Session I and Leadership Session II at The Graduate School of Education with Dr. Peter Kuriloff. Real Estate Finance and Entrepreneurship were both taken at Wharton Business School.
Associate Professor at the New York University College of Dentistry, Division of Diagnostics, Infectious Disease, and Health Promotion; and Division of Diagnostics and Urgent Care (2001-2004, 2006-2010 and 2011 – 2015) – pro bono.
Assistant Professor at the Columbia University School of Dental and Oral Surgery (1997-2010) – pro bono.
Founder, The Center for Special Dentistry Education offered full time one to four year post-baccalaureate training to prepare applicants for dental school. This required Dr. Dorfman to work with many dental school Deans and Deans of Admission. For over twelve years Dr. Dorfman maintained the only private dental practice in New York State wherein dental students from Columbia or NYU could treat patients of lesser financial means and receive dental school credit towards graduation requirements. These patients gave their informed consent to be treated by students and receive dramatic fee reductions. The goal of this program was to offer dental care to the underprivileged while enhancing dental school education. Dr. Dorfman also worked on a formal academic program for dentists to fill the large void in current dental school education.
Founder, The Center for Special Dentistry high school program. (1994 – 2019). Dr. Dorfman worked with the New York City Board of Education to mentor qualified inner city high school students. He helped one student obtain a full three-year scholarship at The Hotchkiss School for grades 9-12. This student is now a senior at Bates College studying economics and African policy.
Senior Executive Consultant to the U.S. Navy Medicine Recruiting Command – 2014 – 2015. Demonstrated how social media can be used to increase recruitment of doctors and nurses. Non-public reports to Rear Admiral Annie Andrews, Commander, U.S. Navy Recruiting Command. One of 12 people considered a "Center of Influence" and invited to attend the Med VIP trip in San Diego in February 2015.
Continuing Education in Dentistry: over 1,000 hours through December 2017.
Certificate of Training by the Department of the Army: New York City Medical Professionals Chemical, Biological, Radiological, Nuclear and Explosive (CBRNE) Training, April 26-28, 2003. Attended this event at the request of NYU College of Dentistry Dean Michael Alfano.
INTELLECTUAL PROPERTY – INTELLIGENT DENTISTRY:
Dr. Dorfman created the stock tables of publicly traded dental companies that first appeared in the ADA Legal Advisor in January 1999. It later became a regular feature in the JADA (Journal of the American Dental Association) News.
Internet:
Dr. Dorfman began offering 40 pages of content on drdorfman.com in 1998. By April 2001 he offered a message board for dentists and students before DentalTown.com. He digitized textbooks for the internet in 2001 (later becoming LinkowLibrary.org) before Google Books. 1dentist.com offered online dental appointment scheduling world-wide in 2002 long before ZocDoc. In 2012 alone he generated over 120 million ad impressions.
Significant understanding of SEO, SEM and other topics related to internet dentistry. Dr. Dorfman lectured on Internet Dentistry at Colgate-Palmolive Company in 2005. He provided Internet Dentistry consulting for Procter & Gamble. He is also a content provider for The Discovery Channel, Hearst Communications, Encyclopaedia Britannica, Wikipedia, and The American Dental Association (ADA).
Patents, Trademarks and Copyrights:
Piezo Electric Dental Implant #4,359,318 (1982) – This patent to electrically stimulate the bone around recently placed dental implants was obtained in 1982 during his second year of dental school.
Hybrid Dental Implant System #4,657,510 (1987) – This patent allowed an option to go from a fixed implant prosthesis to a retentive, non-stress bearing retentive implant denture.
Prefabricated Dental Inlay Forms for use in Fillings #6,835,067 (2004) – This patent will greatly improve the technique and longevity of the 80 million tooth-colored fillings placed each year in the U.S.
Trademarks and copyrights omitted for brevity. A full list is available upon request
PUBLICATIONS:
A Color Atlas of Digital Dentistry – dental school textbook published in 2000.
Teeth-Whitening Rules: Price Fixing or Prophylaxis? Wall Street Journal editorial Oct 2014
Initiated an article in CBS MoneyWatch, When Yelp advertisers yelp at rates Apr 30 2012.
Initiated an article in the Wall Street Journal, The Price of Unwanted Ad Clicks, by Amir Efrati. Jan 2011.
Regular ongoing reader commentary on WSJ.com that can be read on the Wall Street Journal website or here: NYCdentist.com/blog.
The Chairside Instructor: A Visual Guide to Case Presentations Book. Contributor to the section on Tooth Impaction and Extraction. American Dental Association publications. 2009.
Author of the core revision on dentistry for the 2001 edition of the Encyclopaedia Britannica.
What is Revenue Recognition? Dentists Quarterly of the New York County Dental Society. August 2000.
Update: Usual, Customary and Reasonable (UCR) Terminology. ADA News April 2000.
Where Are The Doctors? Dentists Quarterly of the New York County Dental Society. March 2000.
Stock Listings for Publicly Traded Dental Management Service Organizations (DMSOs). Initial Public Offerings vs. Current Stock Price. ADA News June 1999.
Stock Listings for Publicly Traded Dental Management Service Organizations (DMSOs). Initial Public Offerings vs. Current Stock Price. ADA News February 1999.
DMSO' s in Dentistry. Dentists Quarterly of the New York County Dental Society. January 1999.
When Companies Buy Dental Practices. American Dental Association Legal Advisor. January 1999.
Dental Companies Advertising to Dentists is a Privilege not a Right. Dentists Quarterly of the New York County Dental Society. September 1998.
Legal Considerations of DMSOs. Journal of the Academy of General Dentistry. July 1998.
Seeking Fairness in Usual, Customary and Reasonable Wording. Dentists Quarterly of the New York County Dental Society. March 1998.
Initiated a Wall Street Journal article about the anti-competitive nature of the Florida State dental license exam. Dr. Dorfman is licensed to practice dentistry in Florida. Dec 1994.
Implantology in Dentistry : A Brief Historical Perspective. New York State Dental Journal, Vol. 57, No.6, 1991. (Editor)
Implant Dentistry Today: A Multidisciplinary Approach. A three volume 1,624 page textbook. March 1991. (Editor)
Fibro-Osseous Integrated and Osseous Integrated Dental Implants: A Comparative Analysis, Parts One and Two. Oral Health, January/February, 1987. (Editor)
Surface Energy Effect of Implant BioMaterials on the Implant-Tissue Interface: Implications for the Rate, Character and Quality of Post-Surgical Healing. Journal of Oral Implantology, Vol. X11, No. 4, 1986.
Tissue Integration of Dental Endosseous Implants: Description and Comparative Analysis of the Fibro-Osteal and Osteal Integration Systems. Journal of Oral Implantology, Vol. X11, No. 2, 1986. (Editor)
LECTURES:
Lectures include several American Academy of Implant Dentistry annual meetings main scientific programs. 

A full lecture list is available upon request. Dr. Dorfman enjoys public speaking.
TELEVISION and RADIO APPEARANCES:
SiriusXM Business Radio Powered by The Wharton School "Leadership in Action." Guests: Dr. Jeffrey Dorfman and Steve Kess, VP of Global Professional Relations at Henry Schein Inc. Sept 2018.
A Current Affair (Fox)
Best of A Current Affair (Fox)
Snap Judgment (Court TV)
Steals and Deals (CNBC)
Evening News (Fox)
Attitudes (Lifetime)
The Maury Povich Show (Fox)
The Rikki Lake Show – 2004 – makeover
Covino and Rich Radio Talk Show (Sirius) – 2008 – 30 minutes live
Rachel Ray (NBC) – 2009 – makeover
Doctor Radio Talk Show (XMSirius) – 2009 – Two hours live
HONORS AND ORGANIZATIONS:
Fellow, American College of Dentists (2000 – 2013). Fellowship awarded for outstanding contributions to the profession.
Presiding Chairperson, Greater NY Dental Meeting (1999 – 2018) – The Greater NY Dental Meeting is the largest annual dental meeting in the world.
Member, American Dental Association (1985-current).
President of New York County Dental Marketplace (2002-2004). This is the only for-profit subsidiary of the New York County Dental Society (the local branch of the American Dental Association) that provides business services to dentists as a membership perk. This includes credit card processing, banking and insurance services and dental supplies.
Dr. Dorfman was very active in maintaining dentistry as an independent profession in regard to the corporate practice of dentistry. He focused on two big issues: 1) DMSOs – Dental Management Service Organizations and 2) UCR – Usual, Customary & Reasonable fee terminology. He was involved in the beginning of investor discontent with the CEO of Aetna-US Healthcare in September 1999, which led to his ouster several months later [see Publications]. In the same year, he also got new DMSO legislation passed in the New York State Assembly and Senate only to see it vetoed by the Governor. His writing and lobbying on UCR wording helped cause the ADA (the American Dental Association) to begin to seriously review the matter in 2000. The ADA filed suit against Aetna and Wellpoint in 2002 regarding the inappropriate use of UCR fee terminology by insurance carriers.
Member, Council on Dental Practice for the Dental Society of the State of NY (1999-2002). This council helps formulate state legislation on dental practice issues.
Treasurer, NY County Marketplace of the NY County Dental Society (2000-2001)
Past Chairman, Dental Benefits Committee of the NY County Dental Society (1997-1999)
Mensa: Membership Based Upon I.Q. in high school
EARLY EMPLOYMENT:
Worked for implant dentist pioneer Dr. Leonard Linkow – January 1988 – June 1989. Treated approximately 50
dental implants patients per week.
Worked for implant dentist and entrepreneur Dr. Charles Weiss 1985-1987. The office is the entire 69th floor penthouse (with the curved triangular windows) at the top of the Chrysler Building. Performed complex full mouth dental implant surgeries, including repositioning the mandibular nerve, and full mouth prosthetics.
Lecturer and Exhibitor for Oratronics Inc., a public dental implant company – 1985-1987.
REAL ESTATE:
Past President, Ile St Louis Condominium in east mid-town Manhattan (1990-1997). Past Board Member (1990-2003).