What is Dental Malpractice?
Dental malpractice occurs when a dental healthcare professional provides a patient with quality of care that falls below acceptable standards causing avoidable injury or harm to the patient. One out of seven medical malpractice cases are confirmed dental malpractice cases.
We work with a highly experienced New York dental malpractice lawyer-dentist. We help patients obtain justice and financial compensation for pain and suffering. Dental malpractice, or negligence, may include the failure to inform the patient of all available treatment options and the risks and benefits of each treatment. Furthermore, negligence may also originate from the failure to refer to a specialist when necessary. In addition it might include failure to diagnose oral cancer and periodontal (gum) disease.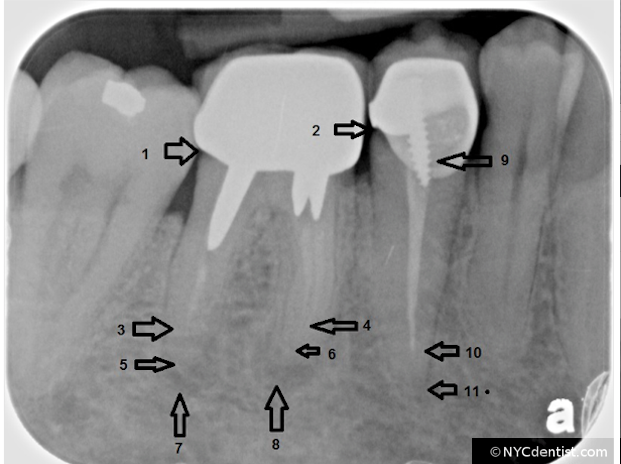 Oral Cancer Dental Malpractice
Over 35,000 American patients are diagnosed with oral or pharyngeal cancer every year. Recovery rates are significantly higher when oral cancers are detected in early stages. This highlights the importance of early oral cancer diagnosis. Failure to diagnose oral cancer may be dental malpractice. Common symptoms and indications of oral cancer may include improper healing of oral injuries, lumps in the mouth or throat or neck. Additional signs of oral cancer may include unexpected oral bleeding, discolored lesions in the mouth or throat, and loosening or loss of teeth.
Gum Disease Dental Malpractice
Gum disease can lead to severe long-term problems if not detected and treated early. These consequences include damage to the gums, bones and connective tissues in the mouth. Gingivitis is an early form of gum disease. Common symptoms may consist of swollen or bleeding gums or bad breath. Tooth loss and bone loss may occur if gum disease is not properly treated.
General dentists and specialists' primary goal is to identify and respond to early signals of oral cancer and gum disease. Otherwise the patient may suffer harm. The dentist and specialist may be guilty of dental  malpractice.
Inferior Alveolar Nerve Dental Malpractice
The inferior alveolar nerve runs in a bony canal within the mandible, i.e. lower jaw. It is in close proximity to the root tips of the lower teeth. Dentists and specialists must be careful to prevent injury to the inferior alveolar nerve during procedures. These procedures include the placement of dental implants and the extraction of teeth, especially wisdom teeth in the lower jaw.
For instance, caution must be taken to prevent damage to the inferior alveolar nerve during placement of a dental implant.  Damage to this nerve is not very common. However it is important to be aware that complications can occur from dental implant placement, the extraction of mandibular teeth, e.g. wisdom teeth and molars, or even during the administration of anesthesia, i.e. Novocaine.
Common symptoms of nerve damage include feeling of numbness, tingling, pain, burning sensation, speech impairment and drooling. In additional, sensations of shock or numbness may occur in the chin, lip and gums. Nerve damage can be temporary or permanent. It may appear as a sensory disturbance to the lower lip and chin up to the midline of the jaw.
The most common form of dental malpractice is a failed dental procedure
Dentists and specialists may be held responsible for improper oral examination, medication error or the improper filling of a cavity. In addition they may be responsible for misalignment of teeth or bite, i.e.  malocclusion, resulting from standard dental procedures like improper seating of a crown or bridge or bad orthodontics, i.e. braces. Faulty fillings or bondings may lead to tooth loss. Faulty root canal or bridges can cause an infection in the jaw, face or gums. In addition failure to diagnose and disclose any infection can result in a dental malpractice claim.
Dentists and dental specialists such as oral surgeons can be held responsible for the failure to remove all traces of a tooth during an extraction without justification and properly informing the patient. They can also be responsible for malpractice for the improper placement of a dental implant. In addtion dentists and endodontists, i.e. root canal specialists, may be held liable for the failure to treat all roots of a tooth during root canal treatment. Similarly a general dentist and an orthodontist can be held accountable for misalignment or injury to the temporomandibular joint (TMJ).
Improper or failure to diagnosis any condition including oral infections can also result in a dental malpractice claim.
The dental malpractice legal process
We work with a highly experienced New York dental malpractice lawyer-dentist. He would ultimately be entitled to any dental information in your chart with your consent. Certain patient records excluded from the dental chart must be specifically requested. This may consist of the account history, ledger, or other information stored directly on the computer account. Then highly qualified dentists and specialists would investigate the dental malpractice case. This collaboration would result in determining whether the patient's injuries are due to dental malpractice.
The dental and legal experts would review all dental records in detail. They would research the issues recognized in the malpractice case, investigate all potential defendants and draft court documents. In addition they would help the patient receive the necessary help to recover from any injuries that resulted from the dental malpractice.
You have the right to fair and full compensation for all medical and dental expenses, diminished quality of life, pain and suffering if you have been a victim of dental malpractice. Please contact us to learn whether your dental malpractice claim is valid. We will immediately refer you to an excellent New York dental malpractice lawyer-dentist. He will discuss your injuries and the merits of your case during a free consultation.