We focus on offering very high-end care for those people who appreciate it. We instill this rare level of dentistry to the next generation of dentists.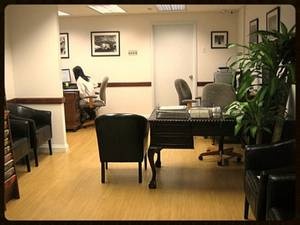 Consider joining our group of 16 dentists & specialists. Interested dentists, specialists and hygienists should either have, or plan to create, their own patient nucleus. Keep your patients. Work intelligently, honestly and slowly. And enjoy high-end compensation. Benefit from our experience and long-standing reputation. Benefit from 600+ domains we own and thousands of pages of our original content.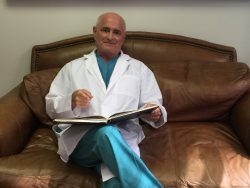 "Do it by the book." Says Dr. Jeffrey Dorfman, Director. Our group offers cosmetic and reconstructive dentistry with six general dentists, two endodontists, two oral surgeons, periodontist, orthodontist, two hygienists and a lot of students. We are affiliated with another dozen physicians in our building. We have a lot of long-term relationships. Our administrative staff are composed solely of carefully selected predental students who pay to apply and attend our academic programs.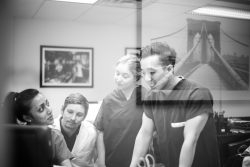 Our office has 10 rooms in nearly 3,000 square feet on Madison Avenue at 49th Street. We have 5-6 large operatories, two private offices, staff lounge, dental lab and spacious storage. 13 large windows surround the space. The office is paperless and very spacious.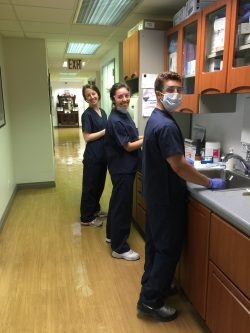 Are you already an established dentist? Sublet space, merge or sell us your practice, now or later, it is your choice. Semi-retiring dentists can still practice part-time dentistry on their own patients without overhead and headaches.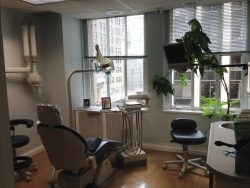 Please call 212.758.1000 or email: mail@nycdentist.com.
*********************
Dentist, specialist, hygienist or dental student inquiries only. If this opportunity is not for you then we recommend you speak to dental practice broker, Dr. Bill Lossef, of NYDentalSales.com.
*********************
The content on this website is copyrighted and may not be used anywhere without written permission from us. Our software will discover and may close down a website because of copyright Infringement according to international law. Please don't do it.