Before and after photos on professional teeth whitening in office performed in our teeth whitening bleaching office.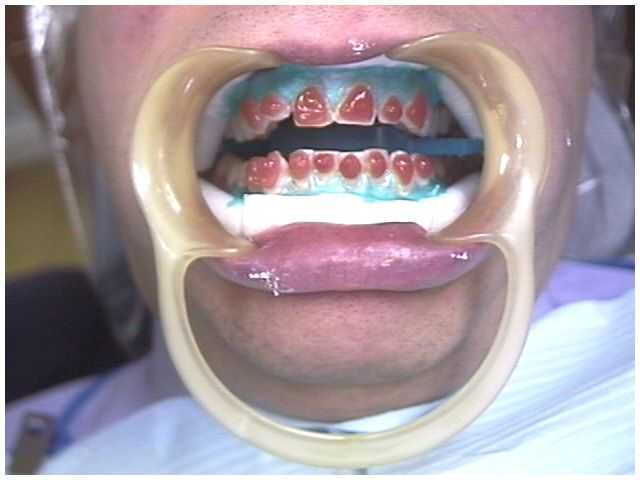 Teeth Whitening – Professionally applied in-office. The cheek and tongue retractors protect the movable soft tissue from the red bleach. The blue gum barrier around the teeth protect the non-movable gums. The visit will usually take about 45 minutes. It would typically take six weeks of daily use of home bleaching trays to achieve a similar whitening result.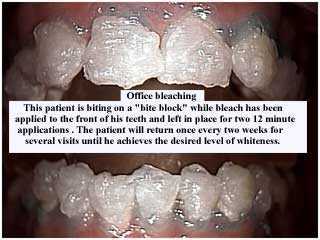 In-Office Power Teeth Bleaching – teeth whitening. The bleach is placed directly on the tooth surfaces for two 12 minute applications. This is the safest, healthiest and most effective way to bleach your teeth. How to intra oral picture.