Before and after photos on removable braces and orthodontic retainers performed in our Braces Orthodontics office.

Before and After photos following twelve months of wearing removable braces. Cosmetic dentistry via Sculpting (reshaping the edges of the teeth) was also performed at end of orthodontics to help create teeth symmetry.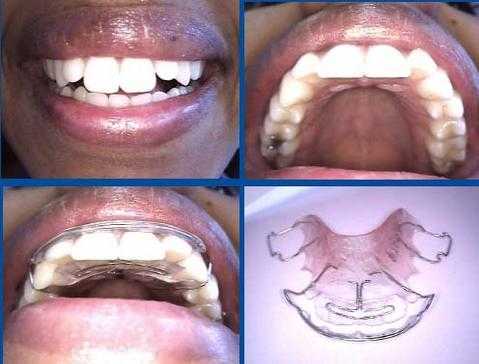 Upper Spring Aligner being used to straighten the upper two lateral incisors. This is one of several types of removable braces that may be used to straighten teeth. Depending upon the patient's needs and desires this can be a clear Aligner of the type commonly advertised as Invisalign.