Before and after photos on dental implant prosthetics hybrids crown and bridge performed in our dental implants office.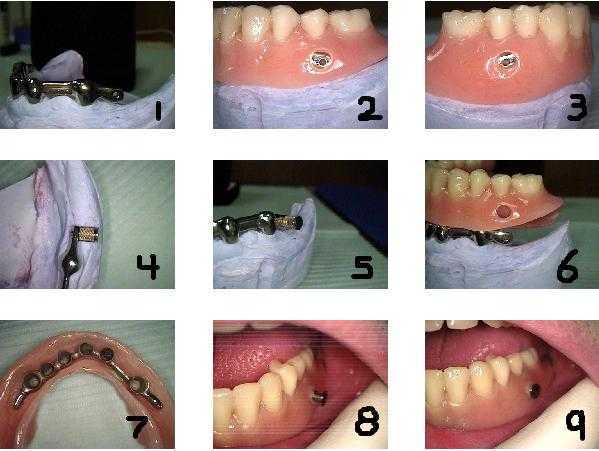 Fixed-removable dental implant prosthesis (implant denture) with Lew Attachments. Lew attachments offer the patient the benefit of teeth that remain rigidly attached to the dental implants while offering easy removal for cleaning.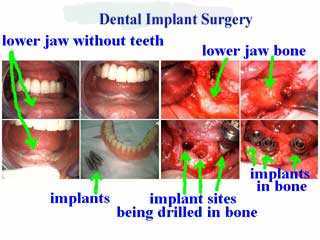 Evaluation of bone for dental implants during oral surgery placement. A hybrid dental implant prosthesis – fixed removable dental crown bridge – will be fabricated.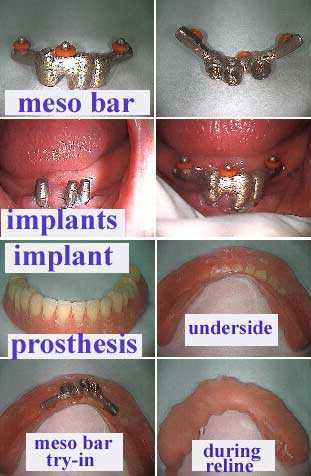 Meso bar over three dental implants with an O-ring retained hybrid dental implant prosthesis – dental bridge teeth. Total treatment time: 2 weeks.
Patient age: 96 years old – my grandmother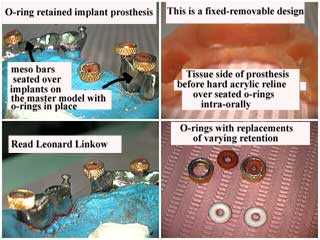 O-ring retained dental implant prosthesis for a fixed-removable design. This prosthesis looks like a dental implant denture. The meso bar sits on the dental implants.
Read Dr. Leonard Linkow – four of his classic textbooks are reproduced with permission and exclusively available for free by clicking on the "Dental Textbooks" link at the top of this page.