Before and after photos on Calcium Channel blockers can cause gum problems performed in our Gum Disease Treatment office.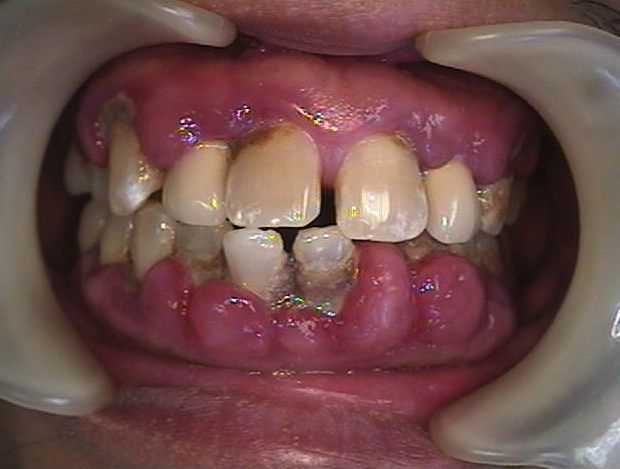 This photo documents the effects of using Calcium Channel blockers with inadequate periodontal maintenance. Calcium Channel blockers are commonly used to treat high blood pressure, angina pectoris and coronary artery disease. Physicians should obtain periodontal clearance to confirm the gums are healthy before prescribing such medication. Photo #1 of 2.

Before and After photos following Gum Disease Treatment and placement of a Six Teeth Fixed Porcelain Bridge on the lower front teeth. Photo #2 of 2.