Before and after photos on loose teeth usually indicate gum disease performed in our Gum Disease Treatment office.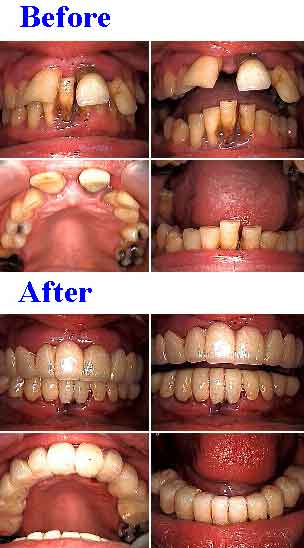 Loose tooth mobile teeth due to severe periodontal gum disease and dental fear. 20 Temporary dental crowns, 14 root canals and 6 teeth extractions.
Treatment time: one visit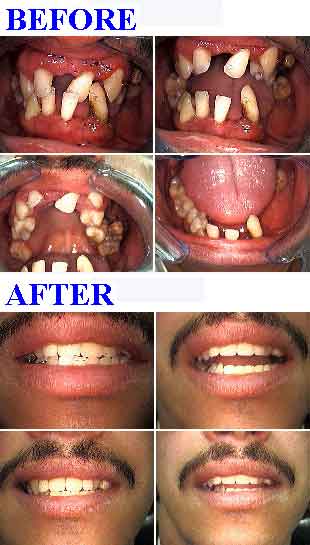 Loose tooth mobile teeth. Severe gum disease in a 35 year old male who was afraid of the dentist. Before and after pictures. Loose teeth are quite common; treatment options are shown and discussed throughout this website.