Before and after photos on oral infection and bacteria in the mouth performed in our Gum Disease Treatment office.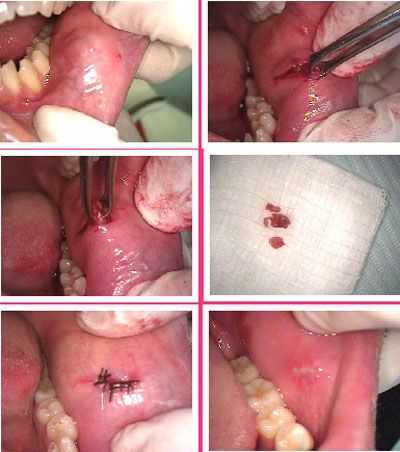 Oral surgery removal of salivary gland lobules that resulted from cheek biting. The biopsy exhibited focal, chronic sialadenitis. This would not have healed without surgical intervention because its size would increase the likelihood of more cheek biting. 1) Before photo. 2) & 3) Excising – cutting out – the lesion. 4) The soft tissue lesion. 5) After photo shows stitches. 6) One week post op.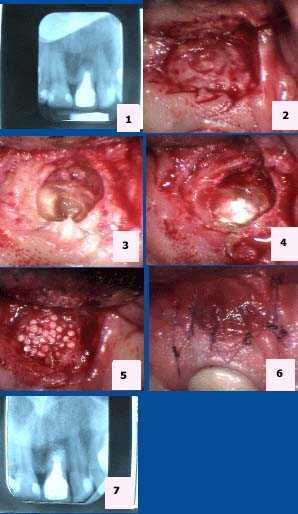 This oral surgery treatment is needed because of a bacteria infection in the mouth. Apicoectomy tooth #9. 1) Pre-op xray. 2) Isolation of the tooth root apex where the bacteria tooth infection is located. 3) Exposure of the root apex. 4) Placement of mineral trioxide aggregate. 5) Placement of Bioplant hard tissue replacement. 6) 6-0 Vicryl sutures stitches. 7) Post-op xray.