Photos on a tooth abscess gum boil oral fistula and pus created in our Root Canal office.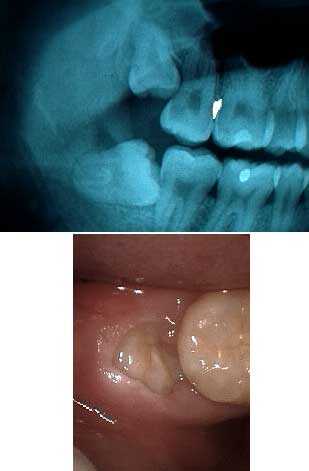 The xray shows impacted upper and lower wisdom teeth creating a tooth abscess in the gums of the adjacent teeth. The photo shows the area of the gum abscess around the lower teeth. The lower impacted wisdom tooth is seen partially below the gum and growing against the second molar tooth.
For more information on tooth abscess in gums and other types of oral mouth abscesses you may search in the upper right corner of this webpage or you may visit our dental photos homepage.