Photos on abscess infection treatment for a gum boil or fistula created in our Root Canal office.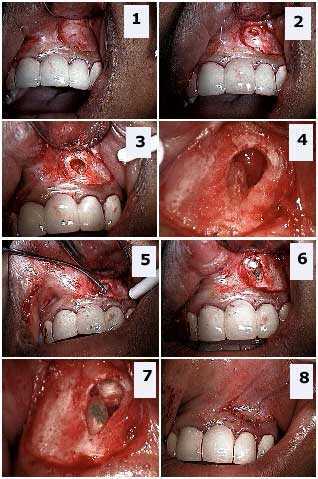 Apicoectomy and retrograde filling. Oral Surgery Photos. 1) Upper left lateral incisor tooth shown with gum tissue reflected. 2) Initial penetration through cortical bone. 3) Tooth apex located. 4) Tooth root after sectioning off the apex. 5) Application of Mineral Trioxide Aggregate (MTA) retrograde filling material. 6) – 7) MTA in place. 8) Closure.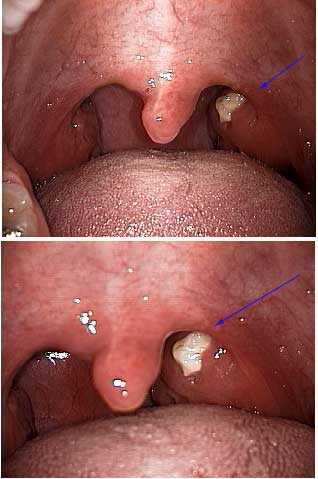 Pictures of a cryptic tonsil with purulence – pus.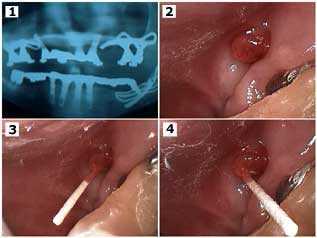 How to Pictures. Microbiologic culture taken from a draining fistula around a maxillary unilateral subperiosteal implant. Cultures should be taken before prescribing antibiotics. This infection was resistant to Penicillin, Tetracycline and Metronidazole.