We provide high-end multi-specialty cosmetic and reconstructive dentistry in midtown Manhattan. Our team includes 16 cosmetic dentists, specialists and lab ceramists in one office. Some of our patients have an aversion to dentistry but many don't. Regardless, we are a low-volume office focused on gentle dentistry. Therefore our dental services are quick and comfortable.
Our NY dental practice is patient-focused, not insurance-focused. We offer intelligent and honest diagnosis based upon 31+ years of experience. In addition our MD-anesthesiologist offers several options for dental sedation. Nitrous oxide laughing gas is also available. Our philosophy is to offer Creative Solutions for Complex Dentistry®.
Cosmetic Dentistry

Smile Makeover

Porcelain Veneers

Dental Implants

Tooth Pain Root Canal

Braces Adult Orthodontics

Dental Anxiety Dental Fear

Gum Disease Treatment

Extractions Oral Surgery

Sleep Apnea Snoring

TMJ Bite Guards

Teeth Whitening Bleaching

General Dentistry

More information about our dental services are presented in several sections of this 4,400 page website. These sections present original content created by Dr. Jeffrey Dorfman, Director of The Center for Special Dentistry®. Visit dental photos, over five dozen academic teaching videos and a library of our other content. In addition we offer renowned academic teaching programs including our pre-dental internships and post-dental programs. Students are present in treatment rooms to watch procedures with patient permission. Lastly, don't miss reading our blog! It contains a lot of articles written by Dr. Dorfman and many of our students over the years.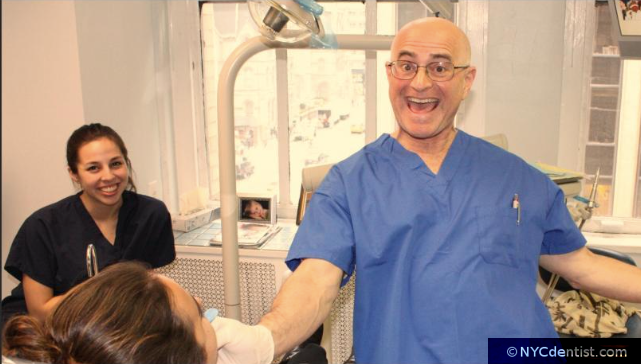 In addition to dental services our patients also have access to top medical care
Moreover our patients have access to our affiliated team of 12 medical doctors in our building. This is because of the known relationship between dental disease and other medical diseases like heart disease and diabetes. We hope to improve your overall health one step at a time.